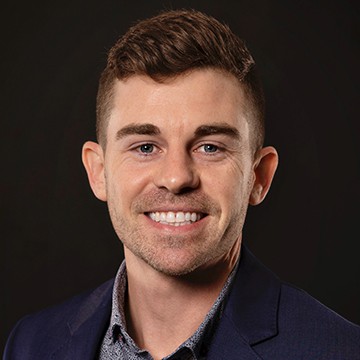 REALTOR, Real Estate Agent
|
Broker/Founder
Adam was born and raised in New Hampshire, and the son of a REALTOR, so it's only fitting that he founded a company that combines the love for his home state with a career that he's passionate about. His journey in real estate officially began in 2012 when he was recruited by a real estate agency in Boston to become their Director of Property Management. While making the daily commute from his hometown of Chester, NH, he would often consider what his own real estate agency might look [...]
Adam was born and raised in New Hampshire, and the son of a REALTOR, so it's only fitting that he founded a company that combines the love for his home state with a career that he's passionate about. His journey in real estate officially began in 2012 when he was recruited by a real estate agency in Boston to become their Director of Property Management. While making the daily commute from his hometown of Chester, NH, he would often consider what his own real estate agency might look like. In 2014, he became a licensed REALTOR in New Hampshire and in 2015, graduated from the New Hampshire Association of Realtors' Leadership Academy.

Adam is a dedicated REALTOR and has served the organization at all levels. At the state level, he serves on the New Hampshire Association of REALTORS 2023 Executive Committee and Board of Directors. Adam served as the 2022 President of the New Hampshire Association of REALTORS. At the national level, Adam serves as the Federal Political Coordinator for District 1, meeting with members of Congress to discuss key issues of New Hampshire real estate since 2018. Adam has been proudly fighting for equal access to fair housing—he has met with members of Congress on Capitol Hill to demand that sexual orientation and gender identity be included in the Fair Housing Act. At the local level, Adam is Past President of the Seacoast Board of REALTORS, where he also served on the Board of Directors—he was named their REALTOR of the Year in 2019.

Adam's volunteer activities include serving on Stay Work Play's Advocacy Committee, serving on the Greater Derry Londonderry Chamber of Commerce's Government Affairs Committee, involvement with Greater Concord Chamber of Commerce and Intown Concord, actively raises funds for End 68 Hours of Hunger, helps organize the REALTOR Day of Caring, and sponsors many local community events with 603 Birch Realty. In partnership with Trevor O'Brien, he co-founded the 603 Birch Realty Nursing Scholarship at Keene State College during the height of the COVID-19 pandemic, which awards thousands of dollars each year to local nursing students. In 2022, Adam was named a '40 Under Forty' by the Union Leader for his contributions to making "New Hampshire a better place to live and work."

In his spare time, Adam enjoys spending time with his family, exploring the woods and waters of New Hampshire with his husband and dog, and listening to live music.
Office Location
35 S. Main Street
Concord, NH 03301
Specifications
Languages:
Specialties:
Service Area:
Adam's Testimonials
Selling & buying a house is stressful regardless of which Realtor or Lender you choose. Working with Adam Gaudet at 603 Birch Realty mitigated that stress and allowed my family to sell our current home and buy our new home by bringing his expertise to each phase of the process. Adam's consultative approach helped us prioritize our wants in our future home while selling our current house for the maximum value. Adam said on day one his two priorities are to sell and find our new dream home [...]
Chris R. Auburn, NH
Adam was such an amazing agent for us. He had our house listed, a dozen showings and multiple offers within 24 hours. He is so smart, caring and respectful to his clients. We could not have gone through the selling/buying process without Adam. He knows an extensive amount the market and was the biggest resource we had in our process.
Brittany O. Derry, NH
As an agent in MA, I will always refer any one of my NH clients to Adam. Beyond a delight to work with and always professional and caring in nature. He surely puts his client's best interest at the forefront of every transaction.
Casey C. Boston, MA
Adam was the nicest guy to work with. Did and took care of all our needs in a very quick and timely manner. Very flexible and accommodating. Would work with him again!!!
Mark L. Claremont, NH
Adam was so great to work with! He was a huge help when selling our condo. I was sure that it was going to be a tough sell, but we were under contract within the weekend! Highly, highly recommend!
Katie O. Londonderry, NH
Adam, thank you so much for helping my children and I realize our dream! After 60 days of searching, we have now moved in to our beautiful home thanks to Adam. As overwhelming as this process can be, Adam's positive and encouraging words helped us tremendously in choosing our Happy Place! His excitement throughout this process was as much his, which continued to amaze me each day. He truly loves discovering and visiting the many different types of homes that we visited as much as we did, which [...]
Linda G. Raymond, NH
Adam is amazing. He is incredibly kind, patient, and easy going. He guided us through the purchase of our first home, and was supportive in every way. We felt very reassured during the whole process knowing his knowledge and skill would guide us through. There were some bumps along the way ( as there usually is with buying a house), but Adam was our rock, and we could count on him to give us a sensible, realistic idea of what to expect. We are so grateful to have had Adam by our side during [...]
Katelyn T. Derry, NH
Can I give them 10 stars? Adam was fantastic to work with. He is knowledgeable, strategic, friendly, hardworking, and always available for any questions I had. He sold my condo quickly and for more then I ever expected! He was always willing to go out there and look at my long list of houses until I found my perfect match! He even pulled off a double closing which made everything easier for my family and I! Can't thank you enough Adam. I also met one of the other realtors from 603 birch at an [...]
Erica O. Manchester, NH
Adam is by far the best realtor we have worked with. He is an expert in all aspects of NH realty, and he is immediately responsive when you reach out to him and knows exactly how to handle any scenario that arises. He is empathetic and totally in your corner, supporting any decision you choose to make but also completely honest and fair when you ask his opinion on any question or issue. He is the only realtor I would recommend to anyone I know who is buying or selling in Southern NH. [...]
Timothy D. Manchester, NH
I have purchased and sold many properties with various Realtors, but working with Adam at 603 Birch was one of the best experiences. He provided great advice on a number of areas of the process to ensure I got the best offer. He was great at communicating with me at every step of the way and made the process very easy. I would highly recommend Adam and the team at 603 Birch Realty!
Len C. Derry, NH
Contact
Hi there! How can we help you?
Contact us using the form below or give us a call.
Hi there! How can we help you?
Contact us using the form below or give us a call.