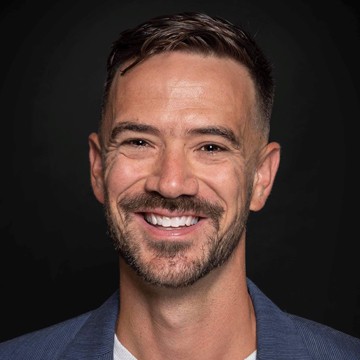 REALTOR, Real Estate Agent
Trevor started his real estate career in 2019, when he formally joined the 603 Birch Realty team, and hit the ground running. He is passionate about helping people fulfill their real estate dreams, and has quickly become a top-producing REALTOR at 603 Birch [...]
Trevor started his real estate career in 2019, when he formally joined the 603 Birch Realty team, and hit the ground running. He is passionate about helping people fulfill their real estate dreams, and has quickly become a top-producing REALTOR at 603 Birch Realty.

Trevor lives in Londonderry, NH with his wife and two children. He has a deep-rooted connection to his local community, where he teaches classes at CKO Kickboxing, coaches youth sports, raises funds for homeless youth, and is a volunteer/organizer for Beautify Londonderry, among many other volunteer activities. Also, in partnership with 603 Birch Realty's broker/founder, Adam Gaudet, he co-founded the 603 Birch Realty Nursing Scholarship at Keene State College during the height of the COVID-19 pandemic, which awards thousands of dollars each year to local nursing students. In January 2022, Trevor was recognized as 'Granite Stater of the Month' by Senator Maggie Hassan for making "a real difference for people in his community" after he fundraised nearly $20,000 for staff and tenants displaced by a 5-alarm fire at Cobblestone Ale House in Keene, NH, where he had previously worked as a bartender for ten years.

In his spare time, Trevor enjoys playing basketball, golfing, working in his yard/garden, or reading a good book.
Office Location
35 S. Main Street
Concord, NH 03301
Specifications
Languages:
Specialties:
Service Area:
Trevor's Testimonials
Trevor was a great real estate referral! He always kept us in the loop and made himself available for updates/questions. His expertise and recommendations led us to getting our first offer accepted against multiple offers. Highly recommend using Trevor!
Keleigh K. Hudson, NH
A REALTOR is not a salesperson. They're a matchmaker. They introduce people to homes, until they fall in love with one. We could not have been any more lucky to have such an amazing friend/Realtor to help us buy our new home!! Regardless of all the craziness going on in the world, he made it his top priority to look at homes any day/time until we found the right one. If you are looking to buy or sell your home, I HIGHLY recommend Trevor (@trevor_the_realtor_603br), 603 Birch Realty (@603birch), [...]
Ashlee C. Nashua, NH
Trevor and his team made it super easy for us to find and purchase our forever home. He walked us through every step of the process and went above and beyond to make sure we knew what was happening. The home buying process can be very confusing with all the different people involved, but Trevor made it so simple and easy. We couldn't be happier with our home!
Matt G. Londonderry, NH
Trevor was just the BEST Real Estate agent to work with! From the beginning when Trevor listed our home until the day of our closing, he was attentive, knowledgeable and always available. I can't say enough about what a great experience it was to work with Trevor. If you want an agent who will sell your home or help you find your forever home, contact Trevor – we did and we couldn't be happier! Thanks so much Trevor for working so hard, night and day during the entire selling process! [...]
Sue D. Londonderry, NH
Buying a house for the first time can be very overwhelming, especially when you don't know much about the process, the lingo, or what the next step is. Thankfully, we were lucky enough to work with Trevor. From day one he kept us informed, guided us through the process, and was always accessible. We are now settled in to our perfect home and couldn't be happier. Thank you Trevor and 603 Birch Realty for helping us buy our first home with such ease!
Amanda R. Concord, NH
I had the pleasure to work with Trevor who was knowledgeable, responsive and trustworthy. The process was quick and seamless. His referral to a title search company was wonderful (The Title Team). I had a great experience!!
Nancy L. Salem, NH
We bought our first home in July of 2020 and Trevor from 603 Birch Realty was amazing. He was so responsive and truly had our best interests at heart. He went above and beyond even after closing to make sure we were satisfied. Would recommend Trevor to anybody looking to buy or sell their house in NH. Simply put…he crushed it.
Nicco D. Londonderry, NH
Trevor helped my family with selling our first home and helped us get into our forever home. He made the selling process as simple as it could be. The timing of buying a new home in the hottest sellers market in history was no easy task. He took a very stressful time and splashed a world of positively on it to keep our spirits in the right place. He bent over backwards to help us make it happen and we couldn't be more appreciative of that! If you are looking to buy a home in NH, I would HIGHLY [...]
Dennis C. Pelham, NH
Trevor was a fantastic Realtor! We loved his hands off approach while still guiding us through the process. As people who very much are in the 'need to know' he made it stress free in the sense that he took care of everything for us, which is a great thing! There are many stories where homeowners will say, they wouldn't have found their home without their Realtor. Trevor asked us to visit the house we ended up buying – hats off to him. It felt like a hidden gem and the sellers were [...]
Stacey & Tim F. Londonderry, NH
As a first time home buyer I was nervous about the entire process, but Trevor really helped turn that nervous energy into excitement. I first met Trevor at a "Brews and Buyers" event that he put on and I knew he'd be a great fit. From the beginning of the process all the way to the end, Trevor was there to answer all my questions (there were a lot!) and was always willing to tour as many houses as I needed (there were also a lot!). I purchased during a crazy market and was about to throw the [...]
Caitlin A. Manchester, NH
Contact
Hi there! How can we help you?
Contact us using the form below or give us a call.
Hi there! How can we help you?
Contact us using the form below or give us a call.