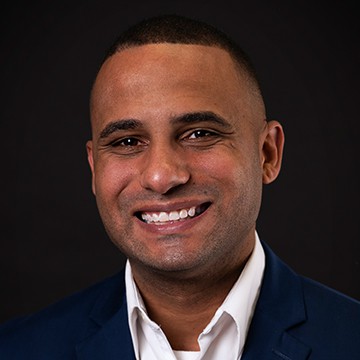 REALTOR, Real Estate Agent
Christopher is your trusted real estate advisor. With several years of experience in the industry, he is dedicated to helping clients navigate the exciting journey of buying and selling their home. His extensive knowledge of the local market combined with a commitment to exceptional service enables him to provide tailored solutions to meet your real estate [...]
Christopher is your trusted real estate advisor. With several years of experience in the industry, he is dedicated to helping clients navigate the exciting journey of buying and selling their home. His extensive knowledge of the local market combined with a commitment to exceptional service enables him to provide tailored solutions to meet your real estate needs.
Buying or selling a property can be a significant life decision, which is why Christopher prioritizes clear communication, integrity, and professionalism throughout the process. Whether you're a first-time homebuyer, an experienced investor, or looking to relocate, he will guide you every step of the way by offering valuable insights, negotiating on your behalf, and striving for your complete satisfaction. His goal is to make your real estate experience as smooth and stress free as possible. He accomplishes this by staying up to date with market trends, utilizing technology, and innovative marketing strategies to maximize exposure for listings and to help his buyer clients find their dream home. His dedication to client success has earned him a reputation for delivering results and building lasting relationships.
When he's not assisting clients, he enjoys spending time with his family, staying active, and staying informed about the latest developments in the real estate industry. He believes in giving back to the community and stays as involved as possible.
If you're ready to embark on your real estate journey or have any questions about the market, don't hesitate to reach out to Christopher. He is here to provide you with guidance, expertise, and the personalized service you deserve.
Office Location
35 S. Main Street
Concord, NH 03301
Specifications
Languages:
Specialties:
Service Area:
Chris's Testimonials
I just completed selling my home with Chris Lawes at 603 Birch. He was a great partner throughout the entire process from listing to closing. I am very appreciative of his constant and clear communication as well as his willingness to go above and beyond at each step. He was knowledgeable, gave great advice, and was friendly but made it clear that each decision was mine to make. I highly recommend Chris Lawes as well as the 603 Birch Realty team.
Kristy D. Manchester, NH
Chris has been great to work with, he helped my mother find a wonderful new home in Claremont. Chris worked with us while he was away on his vacation and I greatly appreciate that. I am very happy we have found a great agent. Thank you, Chris.
Shayne D. Claremont, NH
I have bought and sold 3 homes using various other Realtors over the past 30 years and thought them all to be pretty much the same until I worked with Chris Lawes on my most recent home purchase. I am simply blown away by Chris's professionalism, knowledge, responsiveness and communication as well as his willingness to travel anywhere in NH regardless of distance, to show me a property. I never had to wait long for a returned text or call, and he made sure to always keep me in the loop, [...]
Denise L. Washington, NH
We worked with Chris Lawes and we cannot recommend him enough! Chris met up with us to talk about the process—we were extremely intimidated about everything related to housing. Thanks to Chris and his sweet demeanor we decided to officially start our search! Chris was incredibly helpful and never once laughed at any of the questions we tossed his way. He was always available to help us, even at 33,000 ft. in the air with a weak WiFi signal—he still managed to get the work done. Chris would [...]
Lauren S. Keene, NH
Chris is everything you want in a Realtor. Never in this process was Chris pushy or just trying to get a commission. Chris took time to constantly make sure our needs/wants were constantly updated and met throughout our home search. Chris was always responsive, optimistic, and eager to go above and beyond for our requests and questions. Chris helped made the search and closing of purchasing a house as stress free as possible. If you want a knowledgeable Realtor who will go the extra mile to [...]
Jesse H. Manchester, NH
We got our first home through Chris Lawes at 603 Birch Realty. He was great throughout the whole process. Our needs changed many times and Chris was always able to get us to showings that matched our schedules and desires. There was never a phone call that went unreturned or an open house unattended. I would totally trust Chris to buy or sell any property of mine in the future. Without question the most genuine honest agent we have ever worked with.
Ben W. Amherst, NH
We worked with Chris as our Realtor to look for land to build on. Chris was super responsive and went above and beyond to help us do research on the properties we were interested in. He was readily available and gave us frequent updates during the entire process. His hard work helped us end up with a very favorable deal and a great plot of land we're excited to start building on.
Andrew S. Weare, NH
Contact
Hi there! How can we help you?
Contact us using the form below or give us a call.
Hi there! How can we help you?
Contact us using the form below or give us a call.