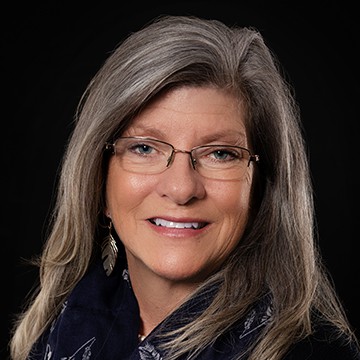 REALTOR, Real Estate Agent
Alison fell in love with New Hampshire in 2008, when a career change for her husband landed them their dream home in Webster. She became a REALTOR in 2016, was the top-selling agent at 603 Birch Realty in 2019, and has earned her RESA Certified Staging Advocate Designation in 2020, as well as the American Warrior Real Estate Professional Designation in 2022. Leveraging her experience and strong work ethic, along with her professionalism and personal touch, she works diligently for her [...]
Alison fell in love with New Hampshire in 2008, when a career change for her husband landed them their dream home in Webster. She became a REALTOR in 2016, was the top-selling agent at 603 Birch Realty in 2019, and has earned her RESA Certified Staging Advocate Designation in 2020, as well as the American Warrior Real Estate Professional Designation in 2022. Leveraging her experience and strong work ethic, along with her professionalism and personal touch, she works diligently for her clients. In her spare time, you'll find Alison in her kayak or hiking in the White Mountains.
Office Location
35 S. Main Street
Concord, NH 03301
Specifications
Languages:
Specialties:
Service Area:
Alison's Testimonials
Had a wonderful meeting with Allison Scott and loved her approach to real estate! Loved the beautiful lakeside property she has listed!
Kyle B. Barnstead, NH
My wife and I just purchased a lot for our eventual dream home under Alison's expert guidance and care. We so appreciated Alison's knowledge, responsiveness, and good cheer throughout the process. It was an absolute joy and pleasure to get to know and work with Alison.
Thomas T. Holderness, NH
Alison Scott is more than just an incredible Realtor, she is an incredible person and friend. When my fiancé and I started this journey, we had no clue what we were doing, and only a couple thousand dollars saved. Working with Alison was a dream come true – she didn't just want to make the sale, she wanted what was best for us, and had a great time doing it. She was not discouraged or offended by our low budget – working off commission I could understand some Realtors sticking their nose up [...]
Earnhardt D. Francestown, NH
Alison took the time to get to know me and what I truly wanted in a home. Not only did we shop for a house, but she helped me shop for my future. She is extremely dedicated and passionate. Not only was working with Alison successful, but it was also super fun. I was actually disappointed when I found a house because that meant no more time spent with her regularly!
Angela-Marie C. Manchester, NH
When we decided to sell our home in 2019, we were referred, by a very good friend, to Alison Scott with 603 Birch Realty. From the first time we met with Alison, we both were comfortable and found it absolutely stress free, all things considered. She clearly listened and respected our wishes. In addition, we actually became very good friends and enjoy spending time together just visiting. We are incredibly grateful and truly appreciate Alison and 603 Birch Realty.
Jo B. Salisbury, NH
In my honest professional opinion, I believe that Alison is the number one Realtor in the market of real estate. Her dedication and loyalty to her clients go above and beyond all expectations, her kindness and caring of her clients reflects great credit upon herself and 603 Birch Realty. And client satisfaction is beyond extraordinary. Her dedication and commitment are of the utmost professional standards that any client could expect. I would say Alison is the rarest of Realtors that anyone [...]
Allen R. Webster, NH
Alison was so supportive and really took the time to get to know us and what we were looking for. She was 100% in our corner, as was the rest of 603 Birch Realty. We could not be happier with our new (first) home and how smoothly the process went. And honestly it would not have felt smooth without Alison and 603 Birch Realty holding our hands through this process and keeping us calm along the way. If it was not for Alison's professionalism we would not have even seen this house, and if it was [...]
Kristeena M. Bow, NH
Contact
Hi there! How can we help you?
Contact us using the form below or give us a call.
Hi there! How can we help you?
Contact us using the form below or give us a call.